Panther T16
The largest dumpbody model produced by Prinoth.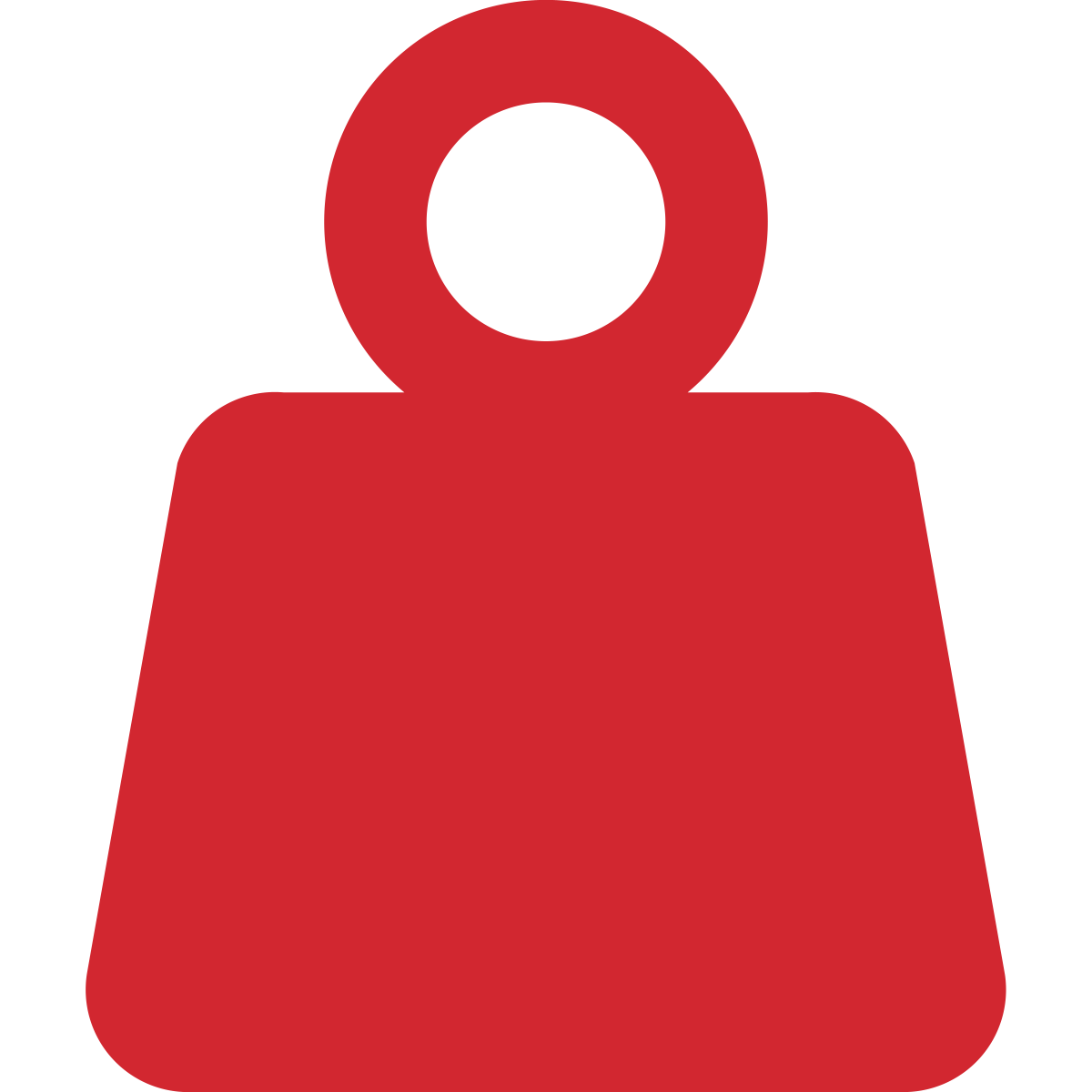 Payload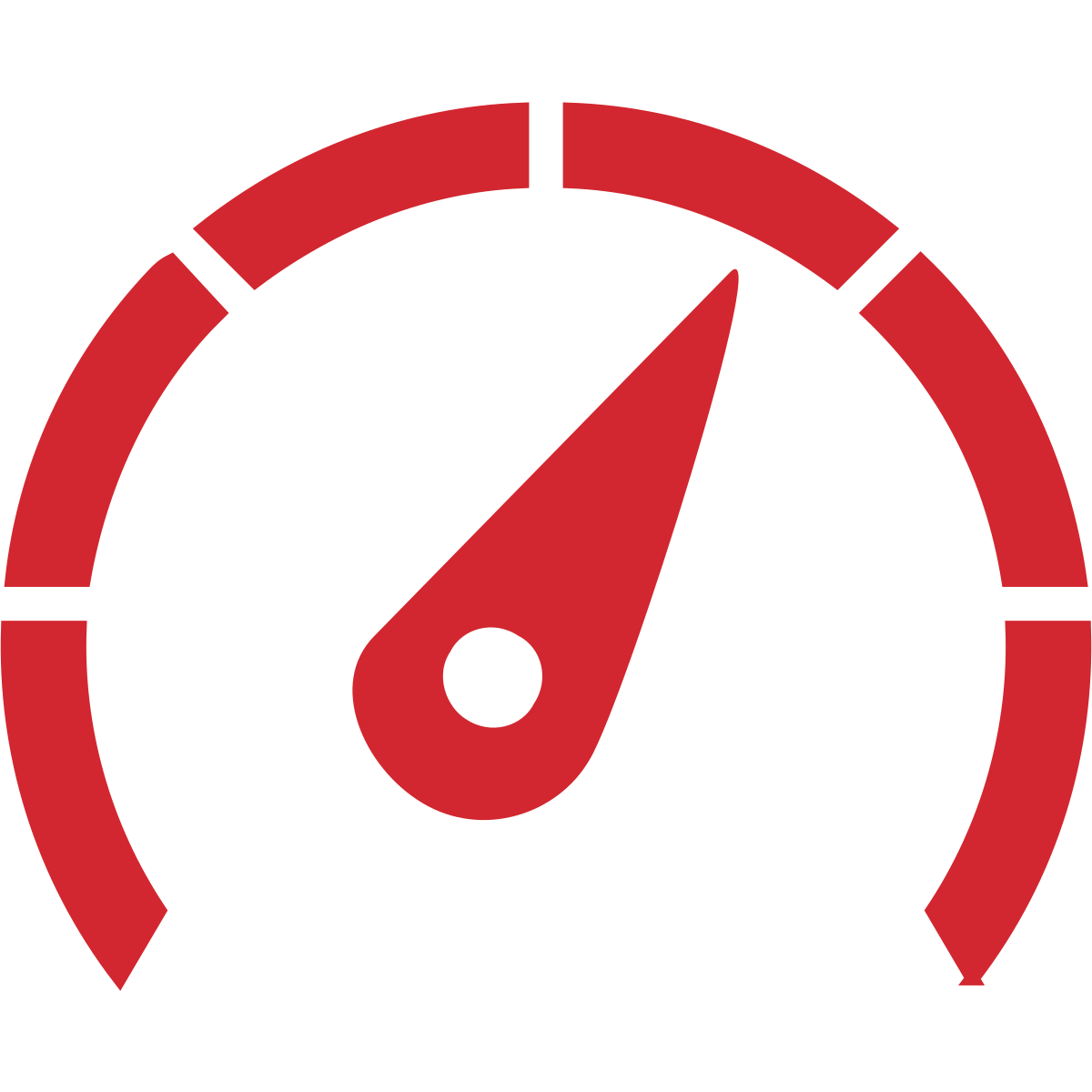 Travel Speed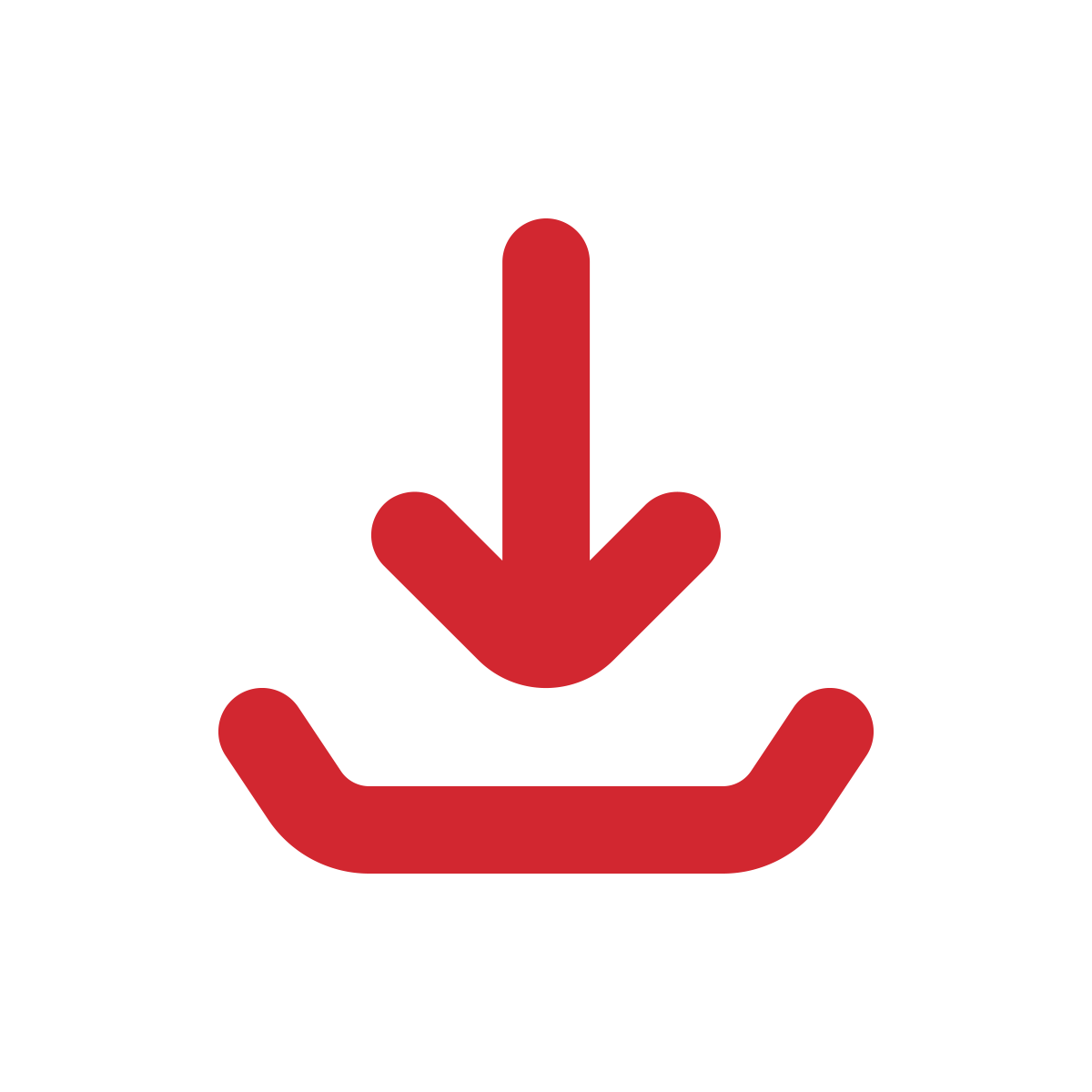 Heaped Capacity
Its dump box is lined with Hardox® steel; making it extra sturdy to get the job done. Hardox steel is designed to withstand abrasive wear caused by the constant loading and unloading of materials in a dump box. With its superior wear resistance, Hardox minimizes the need for maintenance and repairs which is Prinoth chooses Hardox for the build of its T7R, T14R and T16 model dump bodies.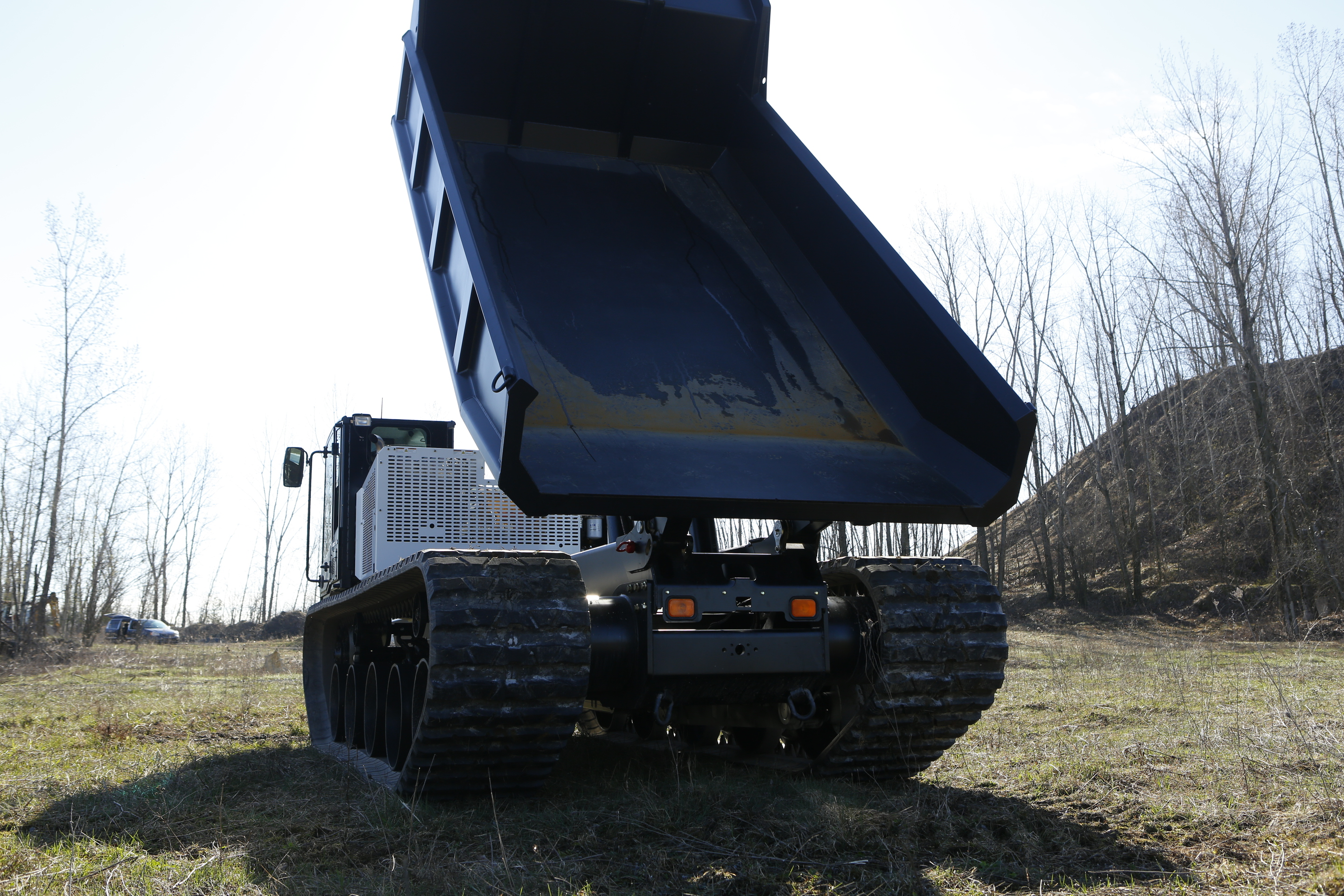 The Panther T16 has the highest payload available on rubber tracks, proudly boasting 33,500 lb of bulk load material payload. Having the proper equipment for the job helps contractors improve jobsite productivity levels and this off-road beast carries your toughest loads.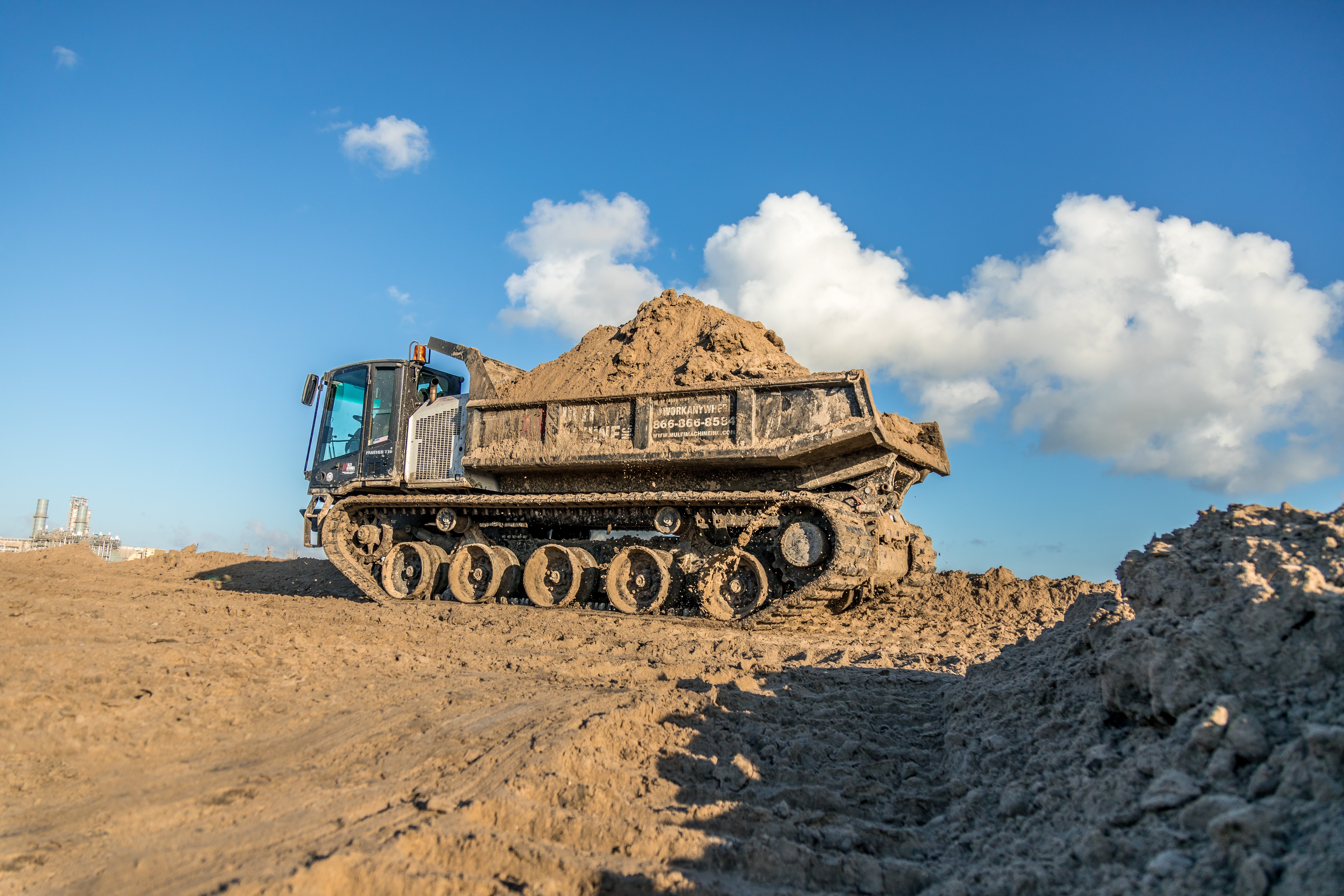 When the dump body version was introduced, the Panther T16 undercarriage was completely redesigned for the rubber track option to provide a sturdy undercarriage composed of five large wheels with both a tandem and a tridem suspension. Prinoth's patented tridem allows uniform distribution of the load over the rubber track while offering the same legendary suspension travel typical to all Panther models.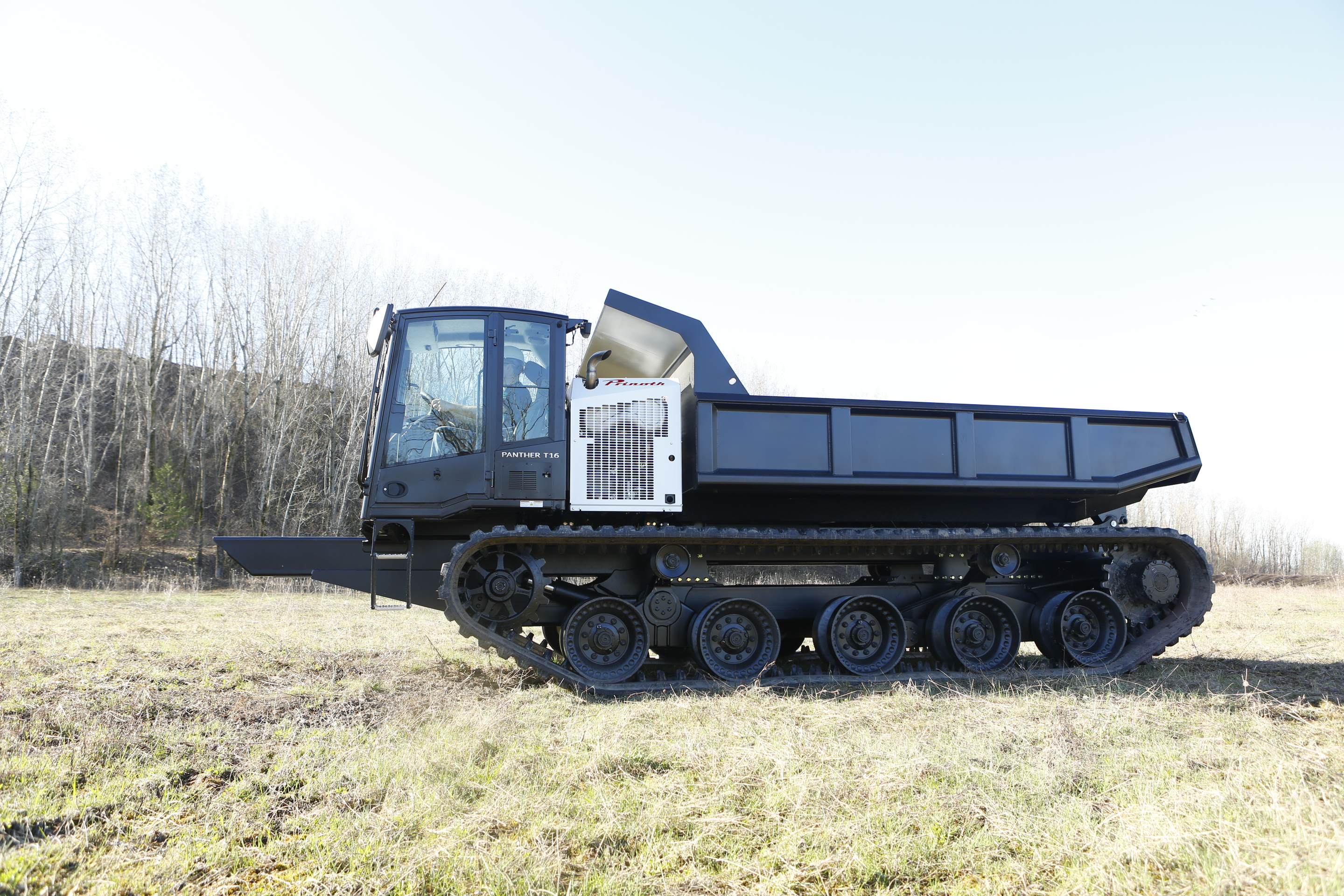 Panther crawler carriers can navigate through difficult terrain, such as uneven grounds, slopes up to 60%/40° steep, and muddy, swamp-like conditions, with ease. Their tracks provide excellent traction and stability allowing them to reach areas where other vehicles might struggle to go.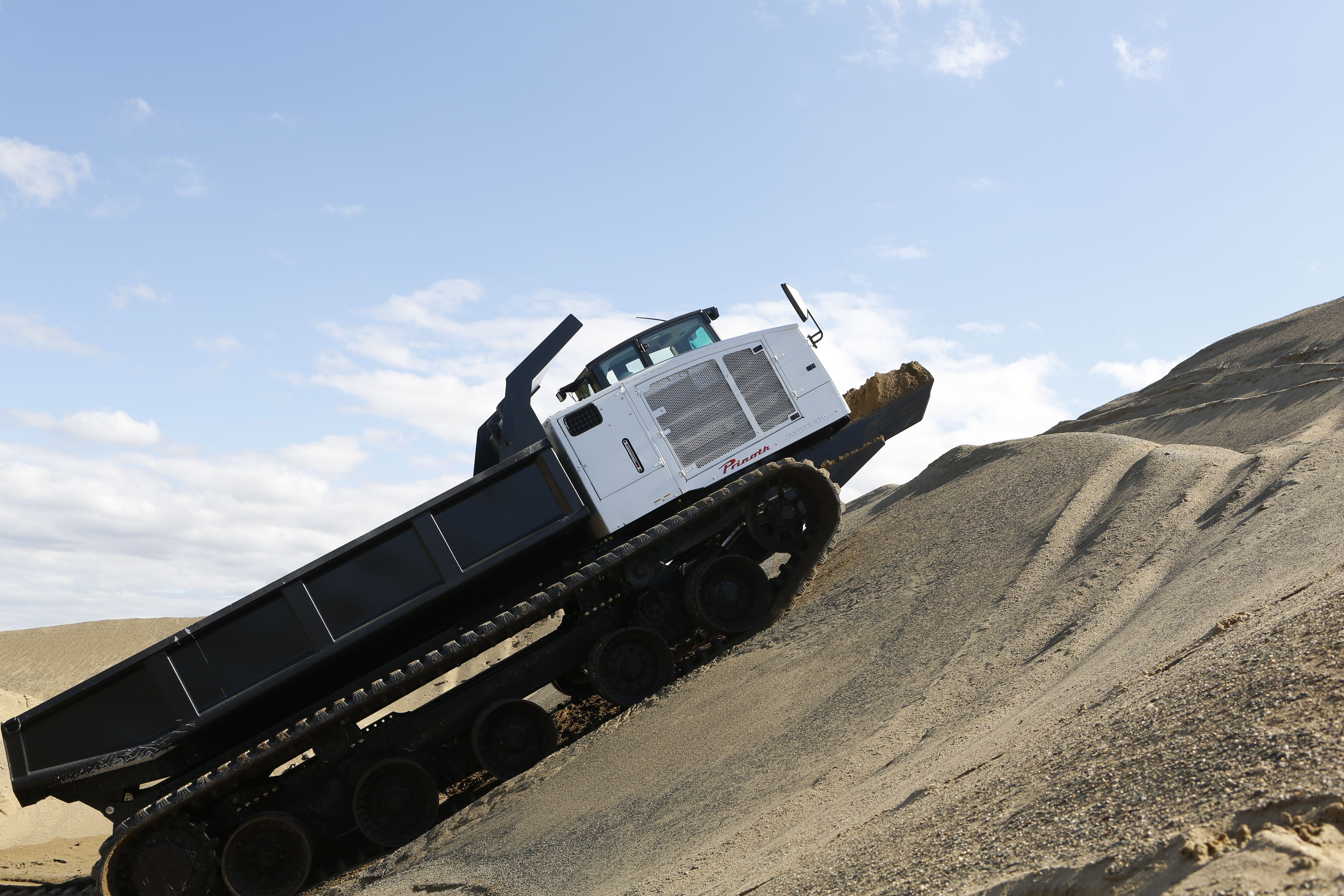 Payload

Travel Speed

Heaped Capacity
Maximum Gradeability Uphill/Downhill

Maximum Gradeability Side hill

Shipping Width

ROPS cab

Engine

Cat C7.1 Diesel Engine EPA Tier 4 Final / EU Stage V 

Cat C7.1 Diesel Engine EPA Tier 4 Final / EU Stage V 

Maximum Power Output

300 HP@2200 rpm

225 kW@2200 rpm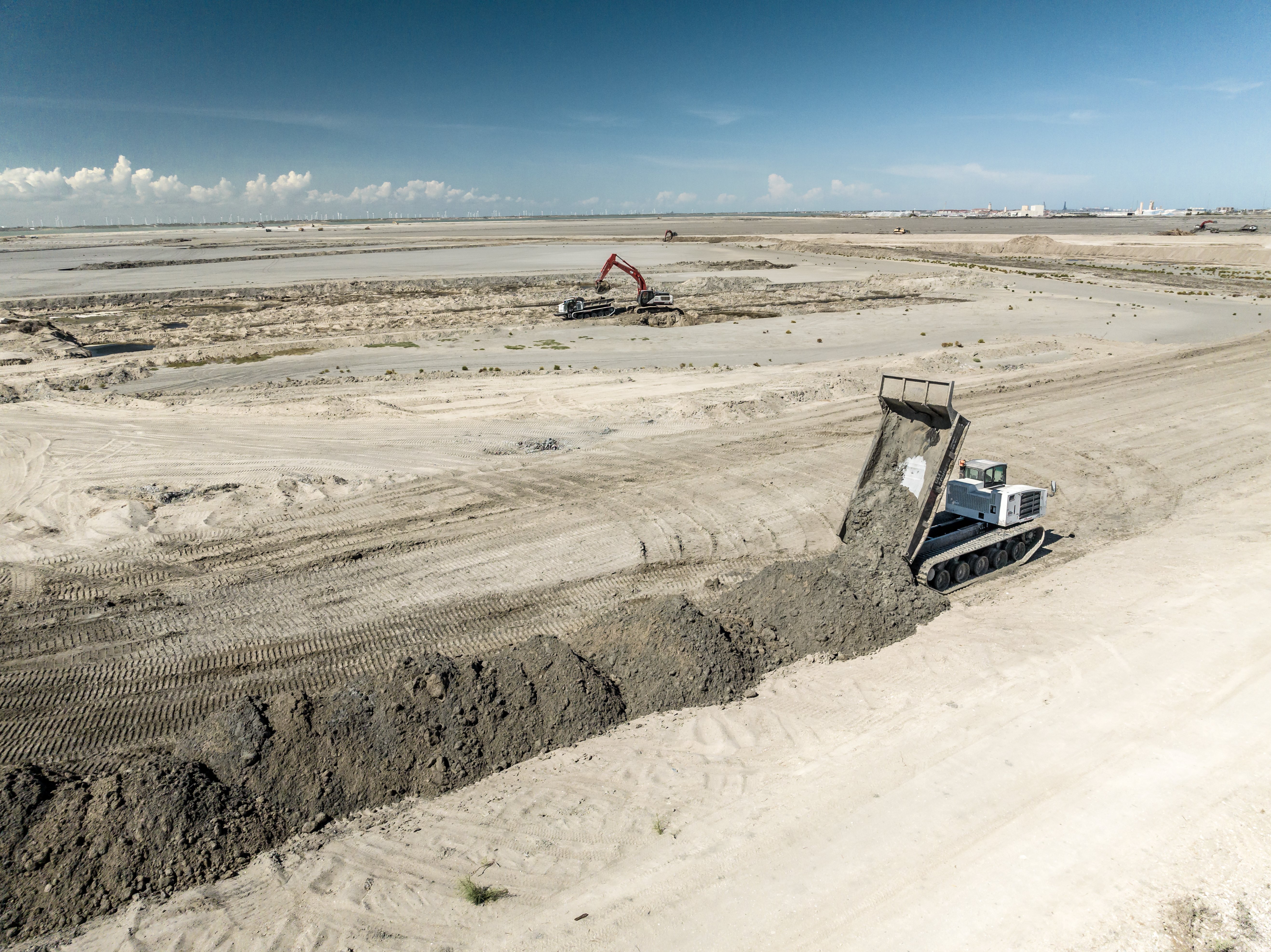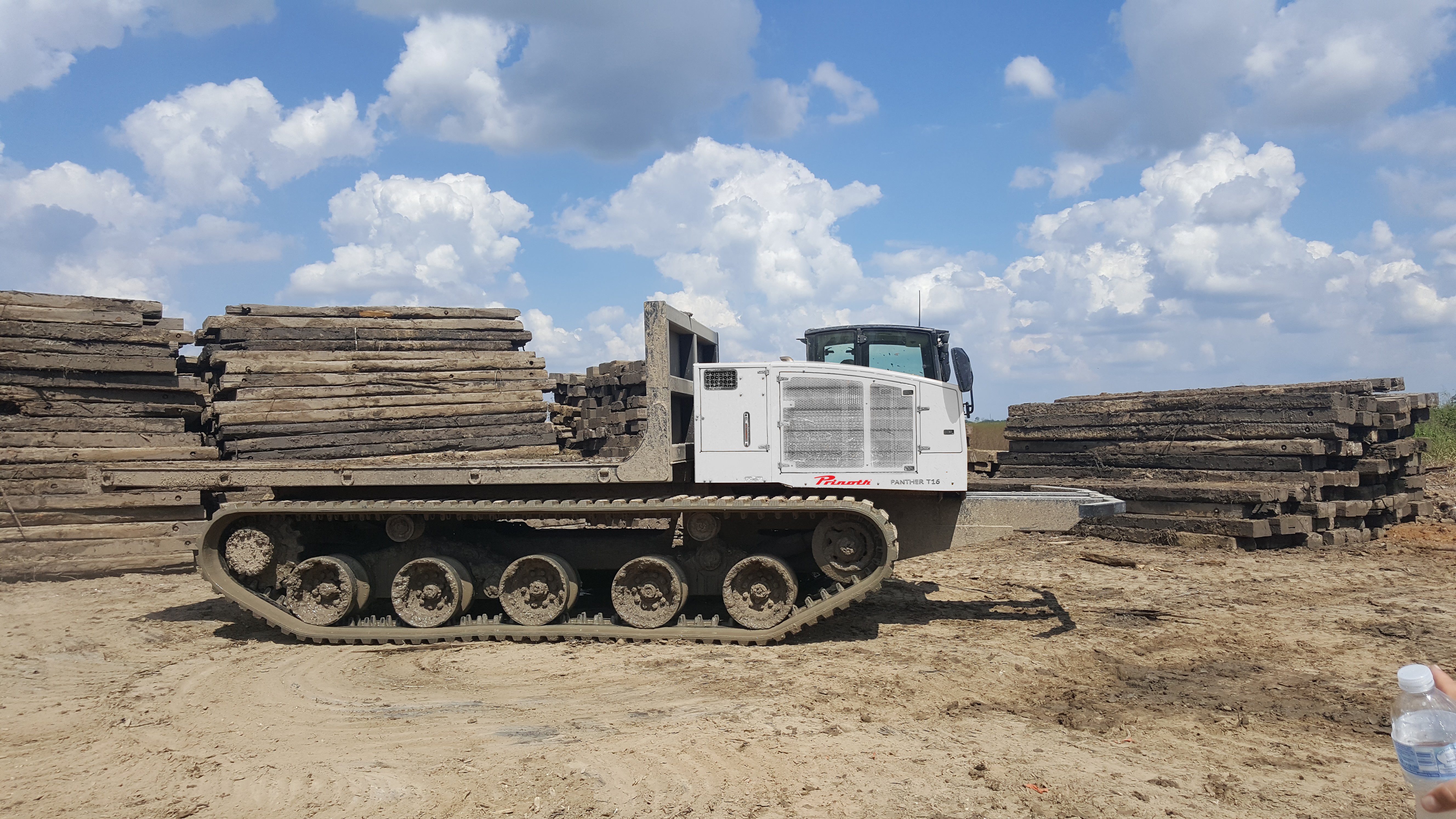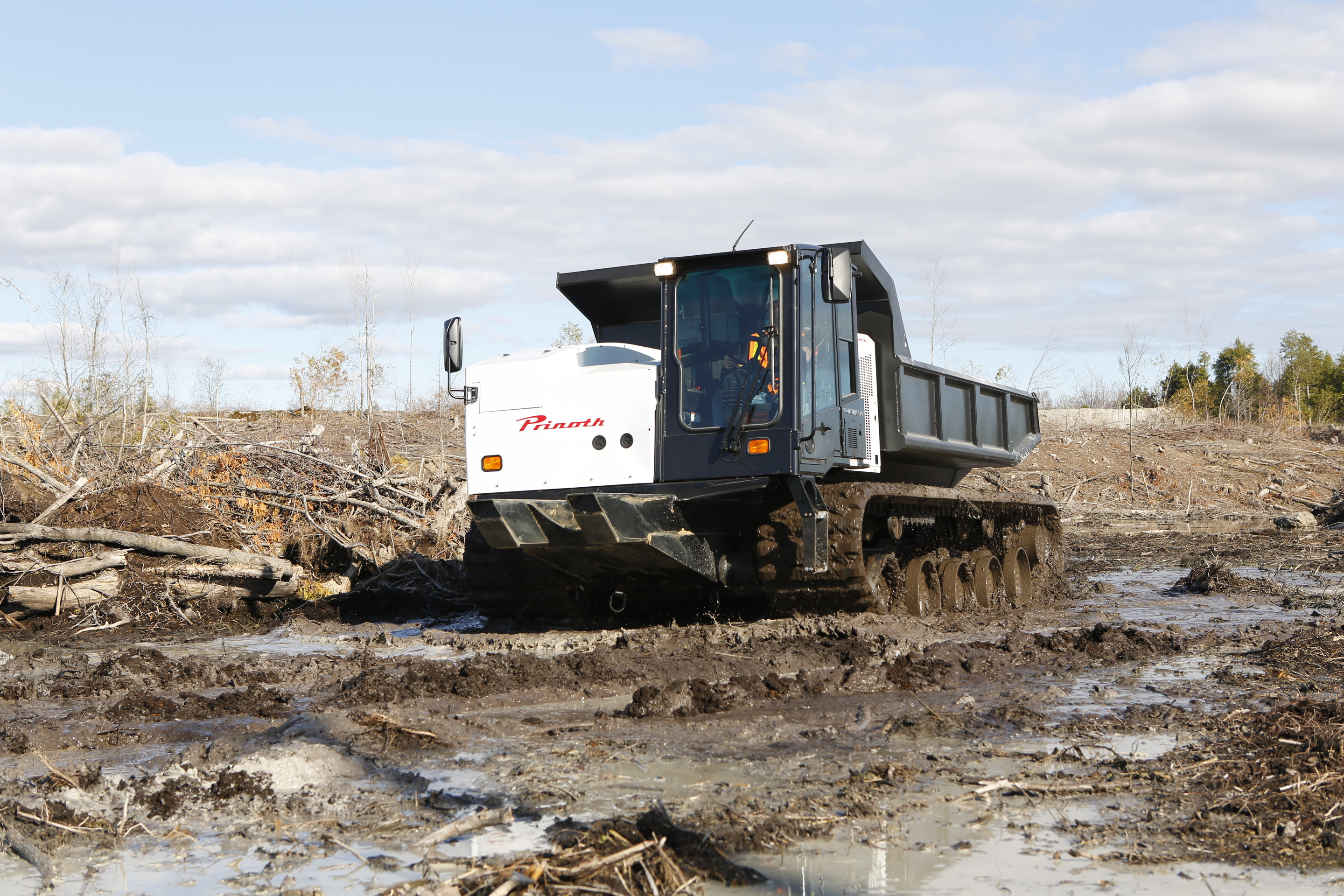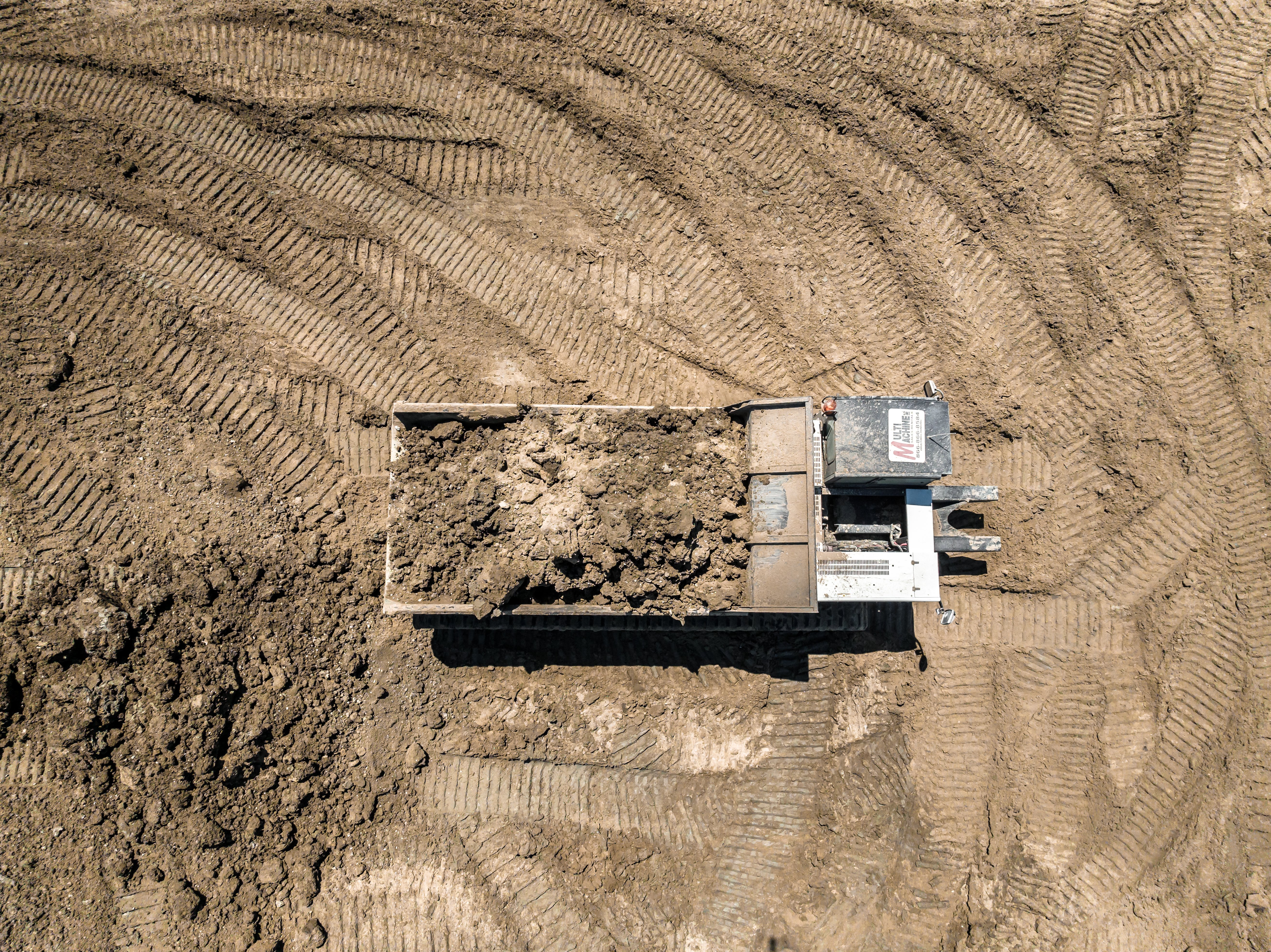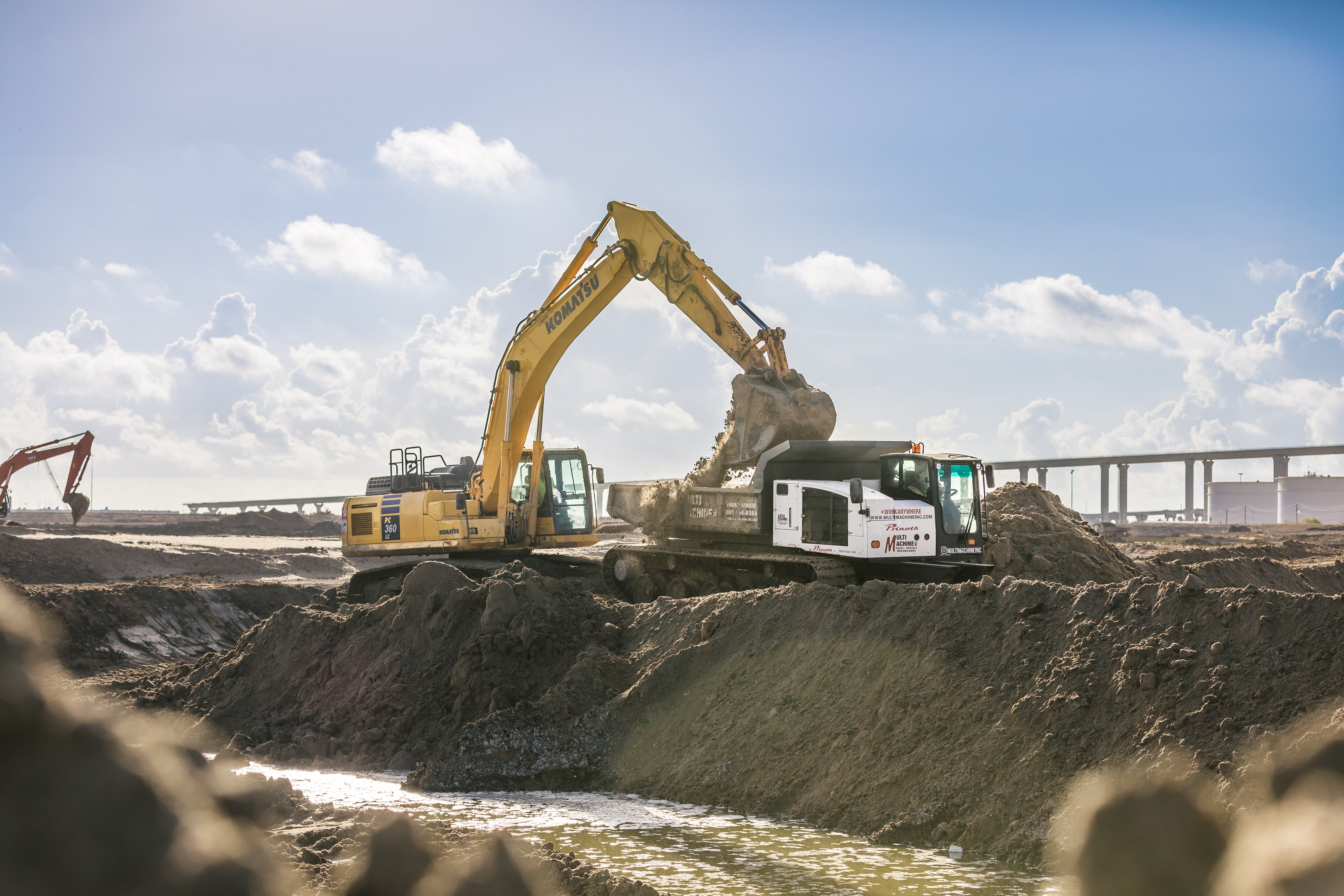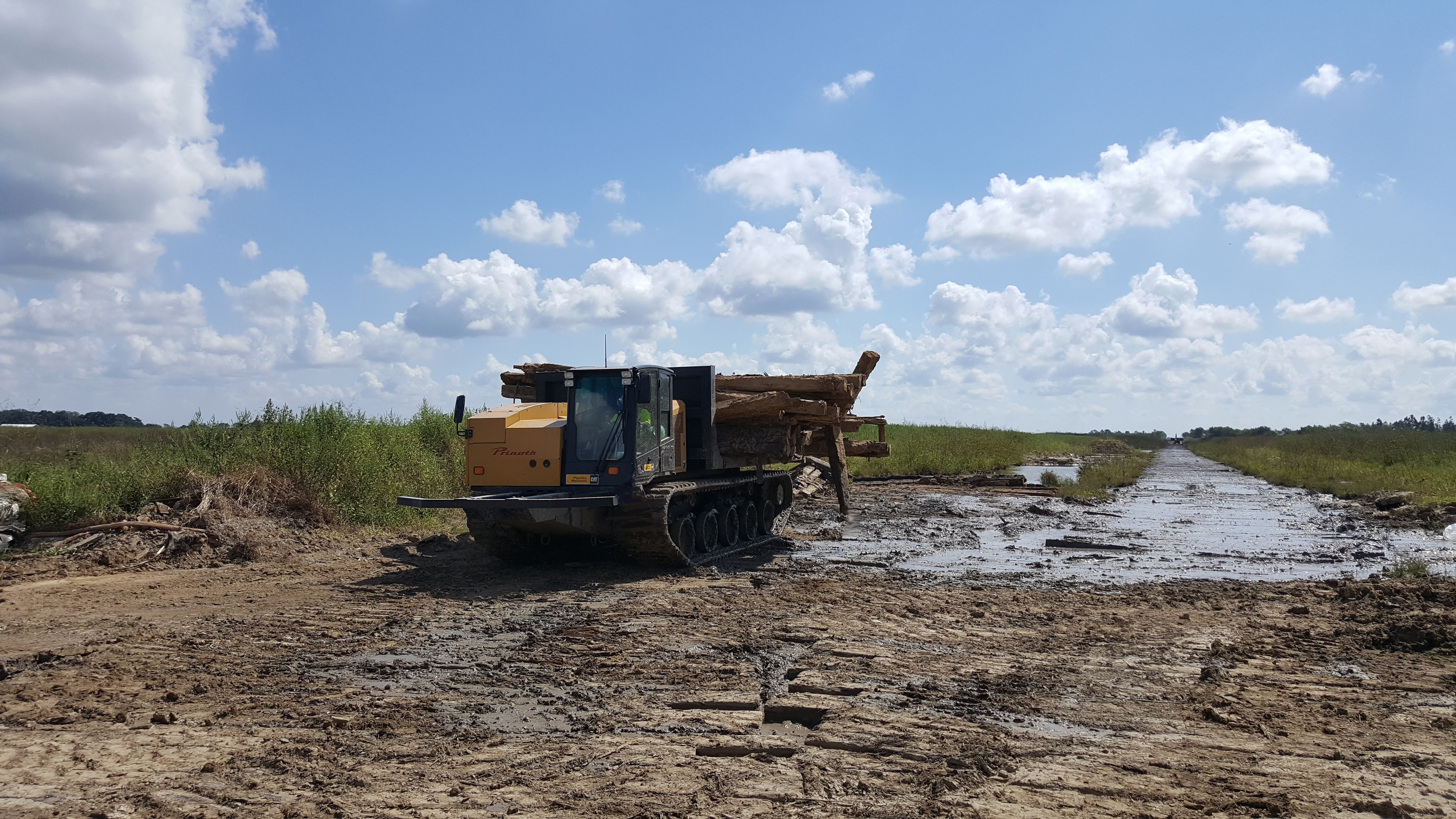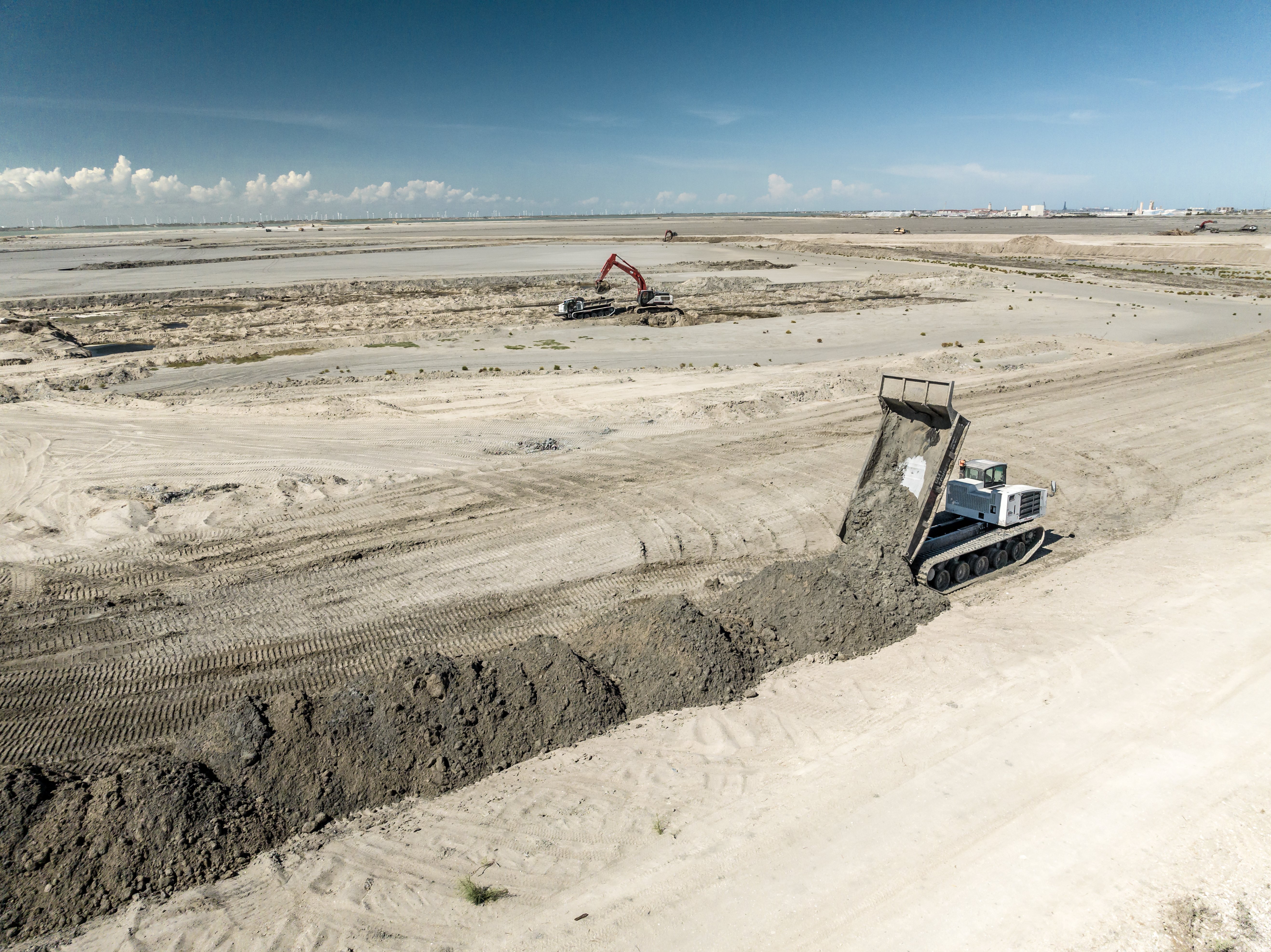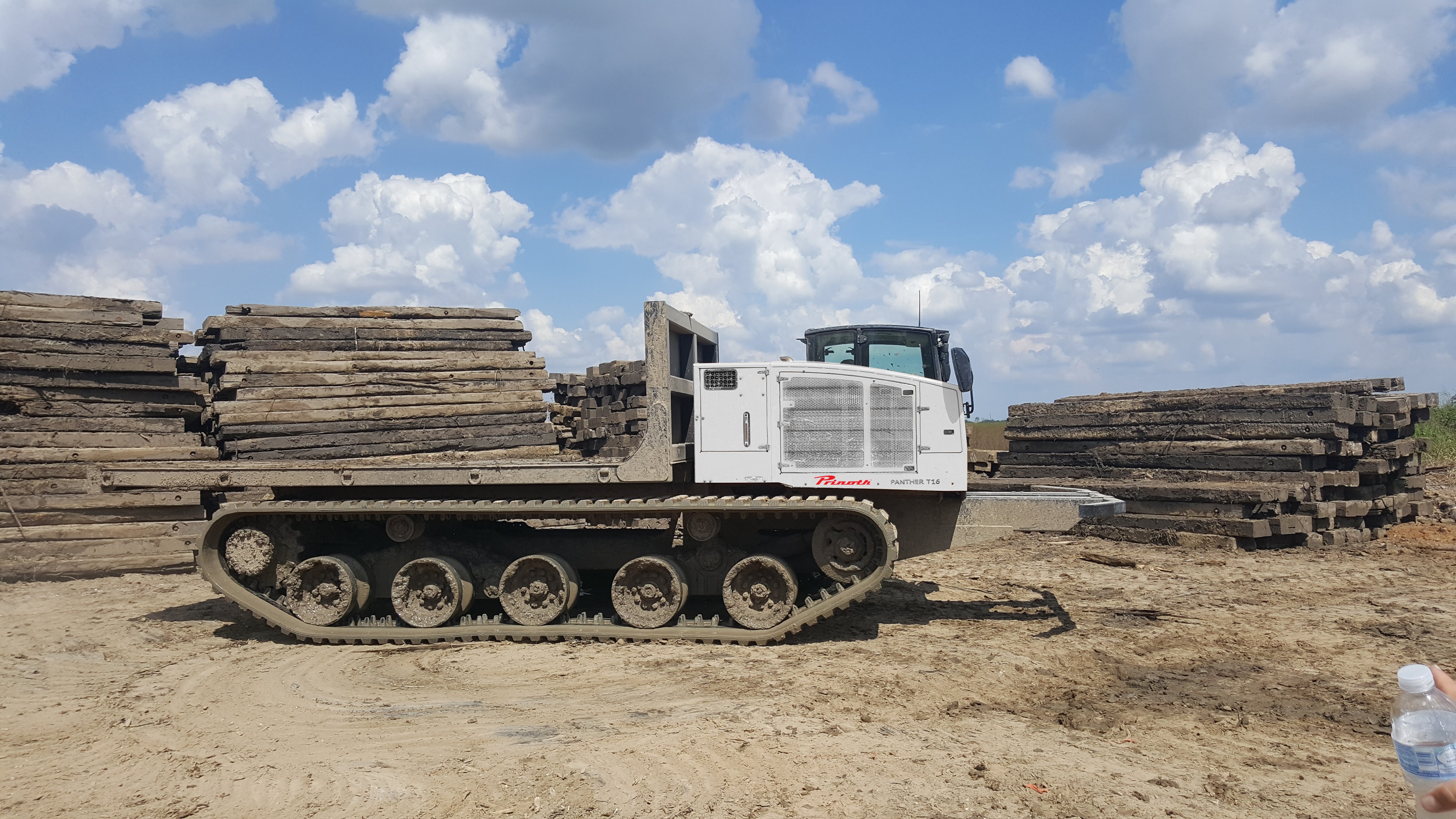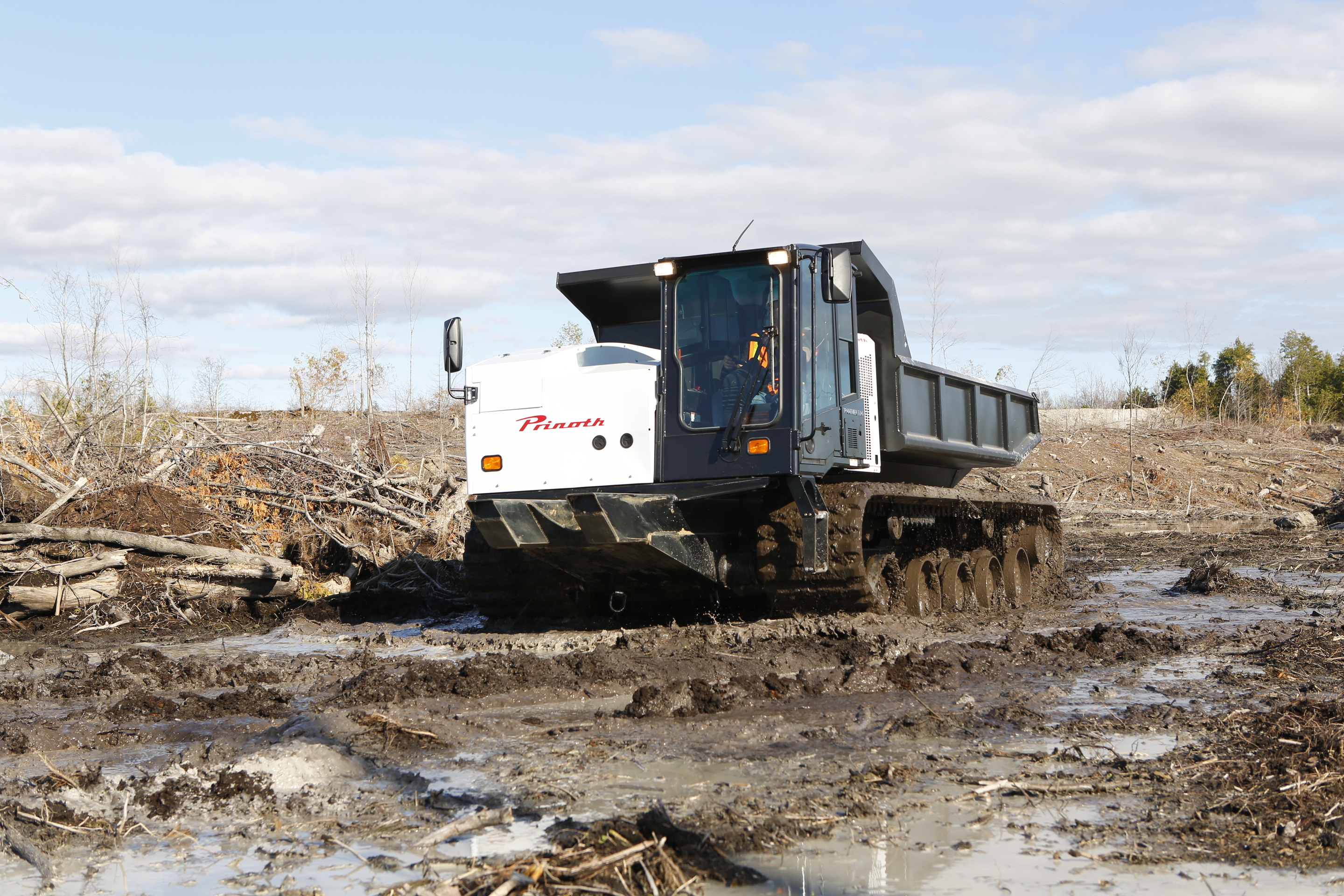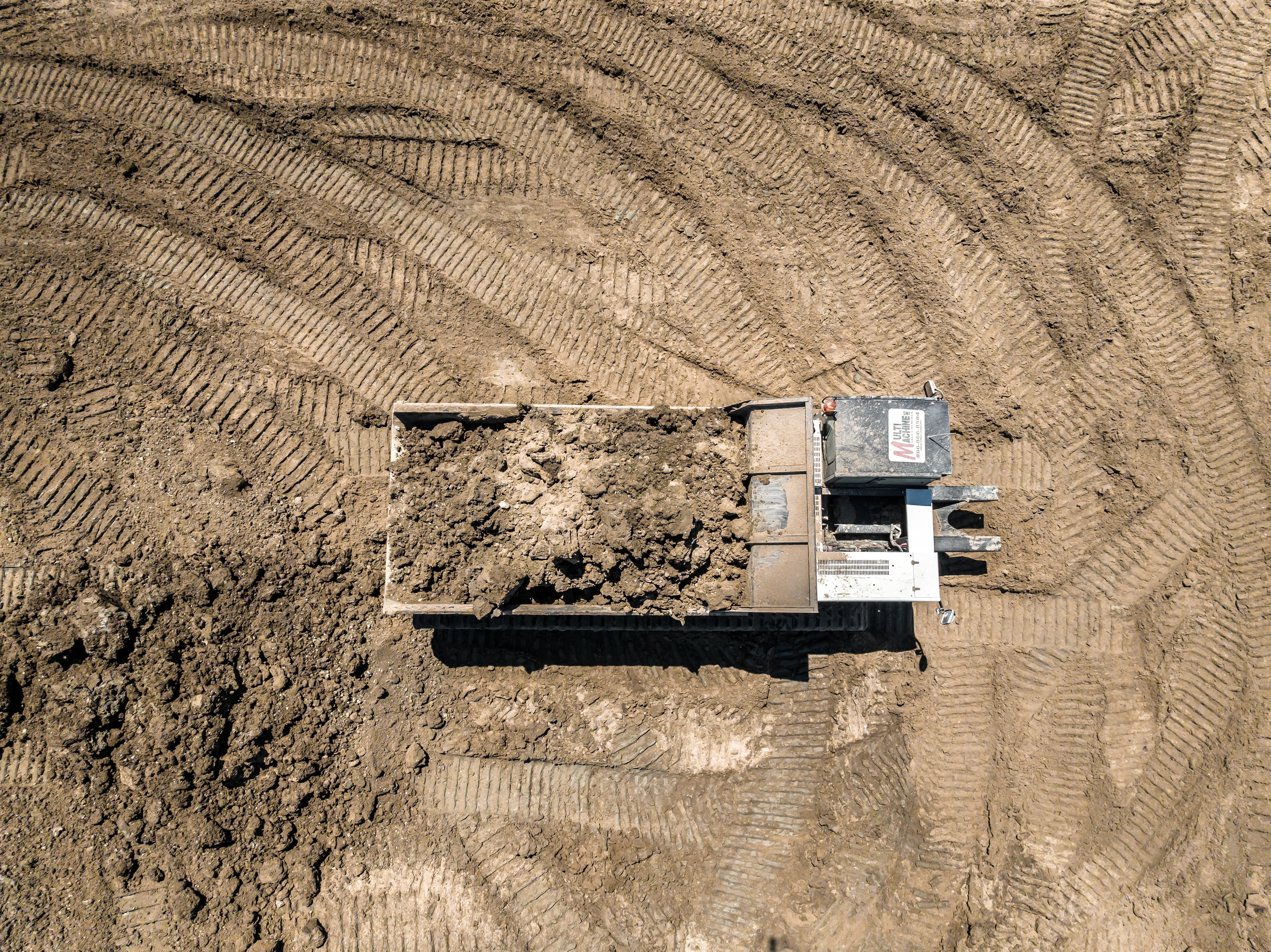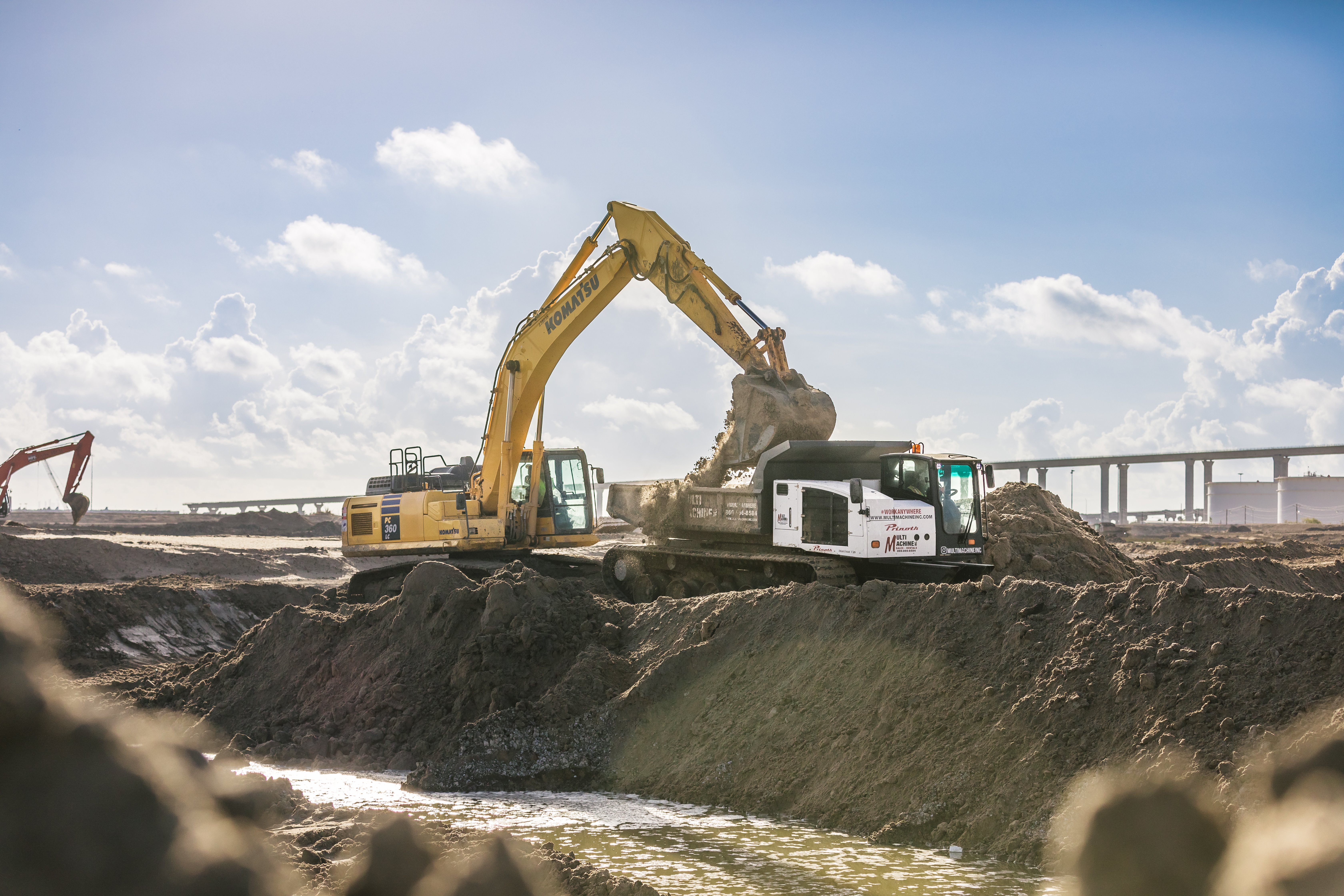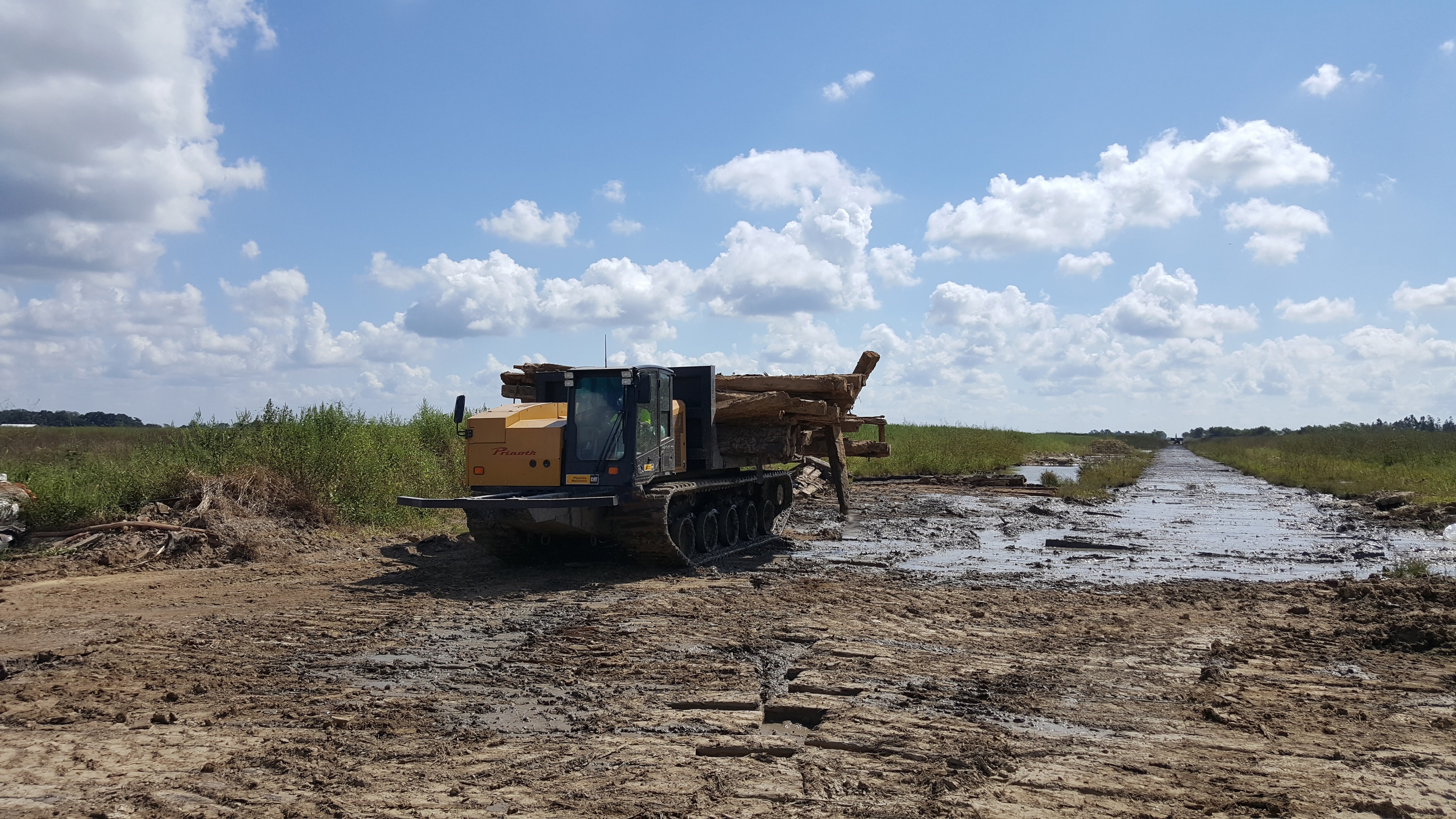 Get in contact
Please fill out the following form if you would like to contact us. We'll get back to you as soon as possible.
Submission error
Submission error