Environmental Work
Whether tasks involve water bodies, recreating disrupted landscapes, or disaster relief in extreme conditions, Panther vehicles excel.
Damn Maintenance Project in Southern California
In light of recent years' incidents of disasters and flooding, the state of this dam had deteriorated significantly, necessitating urgent maintenance efforts. Having to remove hundreds of feet of dredging materials, the contracting company used five Panther T14Rs for some of the preparatory stages. As the project entered its third year, the team overseeing it embraced the incorporation of Prinoth crawler carriers, and this addition proved highly beneficial. Notably, the use of Panther carriers significantly enhanced productivity during the initial months of spring.
The combination of their robust build, track-based mobility, and high payload capacity makes crawler carriers like the Panther an asset in industries where both heavy lifting and terrain adaptability are crucial.
The position of the engine in the vehicle design provides Panther crawler carrier users with fording depth as high as 47,2 in (1,200 mm) allowing operators to cross rivers, streams, swamps, or other waterlogged areas without getting stuck or causing damage.
In the complete range of Panther models, an integrated driving system combines pedals and a steering wheel to elevate operator comfort and control. The telescopic and tiltable ergonomic steering column allows operators to stay upright for prolonged usage, ensuring comfort.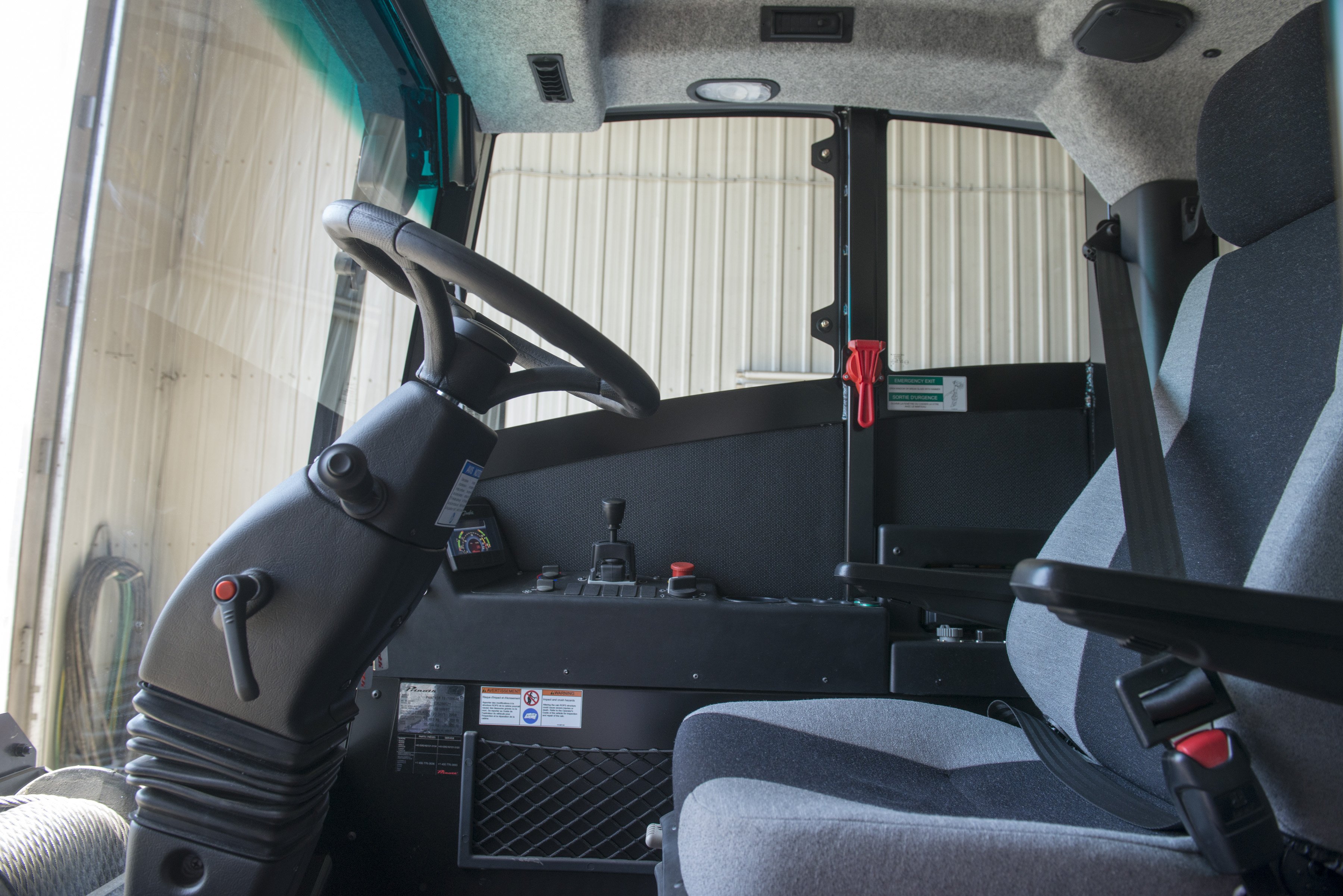 Panther T7R
The Panther T7R is a highly efficient model with exceptional fuel economy, reduced maintenance needs, outstanding jobsite visibility, and remarkable agility
Simply the fastest in its class!
Panther T14R
The fastest & most productive crawler carrier on the planet.
The fastest & most productive crawler carrier on the planet.